A New Film by Victoria Bugbee
OUT OF STATE A GOTHIC ROMANCE TRAILER Watch it here
NEWS FLASH: Hastings On Hudson, NY. Victoria Bugbee, co-writer, director and producer of the feature film "Out of State-A Gothic Romance" is pleased to announce that our film is done!!! We are submitting the movie to various international film festivals.
USA PREMIERE AT YoFIFEST-YONKERS FILM FESTIVAL SUN. NOV 19 at NOON.
Tickets are still available @ https://YoFiFest.com Riverfront Theater 450 seats on a big screen located at 1 Larkin Center – Yonkers, NY 10701. It's directly across from Metro North Train Station Yonkers Stop. This festival, in its 11th year, is fantastic. 130 films from over 100 countries. Thrilled to be there.
Just got word that "Out of State-A Gothic Romance" is an Official Selection in Moonwhite Film International Film Festival in Mumbai, India. It's also Official Selection in Jaipur International Film Festival in Jaipur India
Thrilled that "Out of State-A Gothic Romance" is winning awards and accolades
Winner: Best Drama, Best Director, Best Acting Ensemble– World International Film Festival Abruzzo, Italy.
Winner Best Feature Film (USA February 2023) European Cinematography Award. Our film will then go into competition for the Golden Eagle Award sponsored by Pathe Films held in Amersterdam in February of 2024.
Winner. Best First Feature. Vancouver Independent Film Festival, Vancouver, Canada
Finalist Best Feature Film Buffalo Roots Film Festival in Rome, Italy.
Finalist Best Feature Film RED Movie Awards in Reims, France. (2024)
Semi-Finalist Best Feature Film Dumbo Film Festival Brooklyn NY
Semi-Finalist Best Feature Film Cannes Continental Film Festival Cannes France
Nominee Best Feature Film Berlin Art Film Festival, Berlin, Germany
Official Selection 9th Music Film Festival Buenos Aires, Argentina
Official Selection Montreal Independent Film Festival 2023
Official Selection 8 & Halfilm Awards Festival Rome, Italy
Official Selection YoFiFest – Yonkers Film Festival 11, New York
Official Selection Portuguese Lemur Film Festival
Official Selection Red Fox International Film Festival, Tbilisi, Georgia
The film stars Sarah Moliski, Caroline Winterson, James Nester, A Ryder Turner, Lynne Goldberg, Tess Warren, Matthew Brueckner, Dave Scheffler, and Peter H. Bugbee. Produced by Victoria Bugbee & Cherie Fortis, Director of Photography: Ilya Shnitser, Editor: K.A.Miille, Composer & Sound Design: Joe Deihl, Featuring songs by Emily King, Kim Kalesti, Amanda Ann Platt & The Honeycutters, John Mason, Carter McNeill, and Bachtopus . Theme song was composed by Deihl & Bugbee and is performed by Amie Becker Karscig. Running Time:107 minutes Language:English Country of Origin USA
Logline: ELSA, 18, is a high school senior when she is sent to live with her strange out of state step-relatives, MARCIA GARTH and her 20 something sons, TAB and EMERY. Tab is a gifted pianist and Emery restores antiques to bring in money for the family. They suffer from Stockholm Syndrome and are forbidden to leave the house. Both Emery and Tab fall madly in love with Elsa. This shatters Marcia's twisted control. Who will leave and run away with their step-cousin? Stay tuned and find out. It's "My Cousin Rachel" meets "The Royal Tenenbaums" -dark with a sense of humor. The time is 1992 somewhere in Eastern PA.
Story and Screenplay
The story and screenplay were written by award winning playwright Victoria Bugbee and her distant cousin, the late Charles Bugbee. In 1993 Charlie's first film "Just Off The Coast" premiered at San Sebastian Film Festival. Vicky had just finished writing, directing and producing "A Surreal Soap Opera" at Lincoln Center Out of Doors. The cousins joined talents and decided to write "Out of State."
"Shortly after completing the screenplay," said Bugbee, "Charlie was taken ill and passed away. Before he died I promised him I make our film. Many years later, with permission of Charlie's family, we are making the film in his honor. This is For Charlie!"

Victoria Bugbee Writer, Director, Producer of 'Out of State:A Gothic Romance."
Cherie Fortis (Paul Simon Graceland:The African Concert, Twilight:Los Angeles) Produced the film with Bugbee. Ilya Shnitser was Director of Photography. The indie stars Sarah Moliski as Elsa, Caroline Winterson as Marcia Garth, James Nester (Heroes of Dirt – The BMX Movie) as Tab Garth, A Ryder Turner as Emery Garth, Tess Warren as Becky, Matthew Brueckner as Roy, Lynne Goldberg as Ms. Heller, Dave Scheffler as The Baker, Peter H Bugbee as The Chauffeur, Paola Tawa as Mrs. Thurmond. Nick Tarricone, Deanna Gondek and Lyhia Cordoba, and Oden Tawa Diaz appear as recital guests.
Casting The Film
"I'm constantly asked how I cast the film, mentions Bugbee. "I turned to professional actors that I worked with and novices. I ran into Sarah Moliski on a beauty commercial to test the Sony F55 camera that B Productions and Daniel Marracino (Heart Of The Bear) produced and directed. With her green eyes and mane of chestnut hair she looked the part of our heroine ELSA. I was thrilled when she told me she was studying acting and would love to read for the part. Daniel came up to Hastings-on-Hudson and we did a screen test of Sarah. She lived up to every expectation I had for our young heroine. We use a few clips of the screen test in the film."

James Nester was in my nephew Eric Bugbee's film "Heroes of Dirt – The BMX Movie." He played a deranged drug dealer. At the premiere of the indie movie, he looked like an angel in his black tux. Like TAB, he played piano and was signed. We shot test scenes with Caroline Winterson and him one cold day. As mother and adored son, they had the right chemistry. James said that he wanted to bring humor to the very strange character. His mobile facial expressions and stilted mannerisms remind me of the great silent screen comedians. One of my favorite scenes is Tab taking a bubble bath.

Caroline Winterson and I knew each other from our kids' school. She was The Narrator in my play "The Gas Station Project.," that we staged in Overseas Auto Body Shop. Her velvet voice, her work as an award winning book orator and her presence matched the character of MARCIA. In tests, she and James were terrific together and on set worked well together to make their characters very human. These scenes of the duo were lensed by Ilya Shnitser who went on to shoot 100 scenes during the 21 days of our big summer shoot."

I've known A Ryder Turner since he was 5. He is now a professional dancer. Cherie Fortis, who produced Out of State with me, recommended her son Ryder for the role of EMERY. He came by the house to test with Sarah when the magnolia tree was in bloom. This was lensed by Blair Johnson. Again, he stopped by one cold spring day and this allowed me, Ilya and the actor to work together on the character tackling his outdoor chores. The magnolias and a snippet of Sarah & Ryder appear in the final cut.

Ryder embodied the quietness that is in stark contrast to James Nester's over the top TAB. I had a bale of hay for upcoming gardening. Ryder broke it open and with a huge antique pitch fork threw it around the garden. It was hypnotic how the warmth of the interior of the hay created fog when it hit the cold air. We also captured him working on a broken antique chair in his workshop/garden house. I lined the walls of the shed with old garden tools and dressed him in a distressed leather bomber's jacket and vintage leather football helmet. It's a weird look but it signifies the character's need to shield himself from the psychological insults from his mother and brother.

Lynne Goldberg who plays the antique dealer MS. HELLER and starred in my play 'A Surreal Soap Opera – Toxic Waste Meets Beach Resort' at Lincoln Center. A stage and television actress, she is a powerhouse with the most amazing blue eyes that are almost unearthly. She had done a lot of improv and stole one of Marcia's prize possessions in the recital scene.

I had seen Tess Warren act in a number of plays in high school. The part of BECKY, Elsa's best friend went to her who by the way was my Production Assistant and my daughter. Matthew Brueckner, Tess's boyfriend, plays ROY the high school photographer. He had worked on a number of films both in front of the camera and as crew in college and offered a deadpan interpretation of his character. He is an Assistant Editor on national reality shows as well as Out of State's Assistant Editor & Post Production Supervisor.

When looking for someone to play THE BAKER I needed an actor who grew up in Pennsylvania Dutch Country.  James Nester recommended Dave Scheffler whom he had worked with in regional theater.  Dave arrived with Sho-Fly Pies and nailed the part.

My brother Pete H. Bugbee offered to assistant on the shoot and had a great town car so we enlisted his services as Elsa's personal driver.  Friends, Paola Tawa, Lyhia, Baby Oden, Deanna Gondek and Nick Tarricone were recruited for the recital scene.

Thank you all for realizing Charlie's and my vision. You are the coolest cast ever.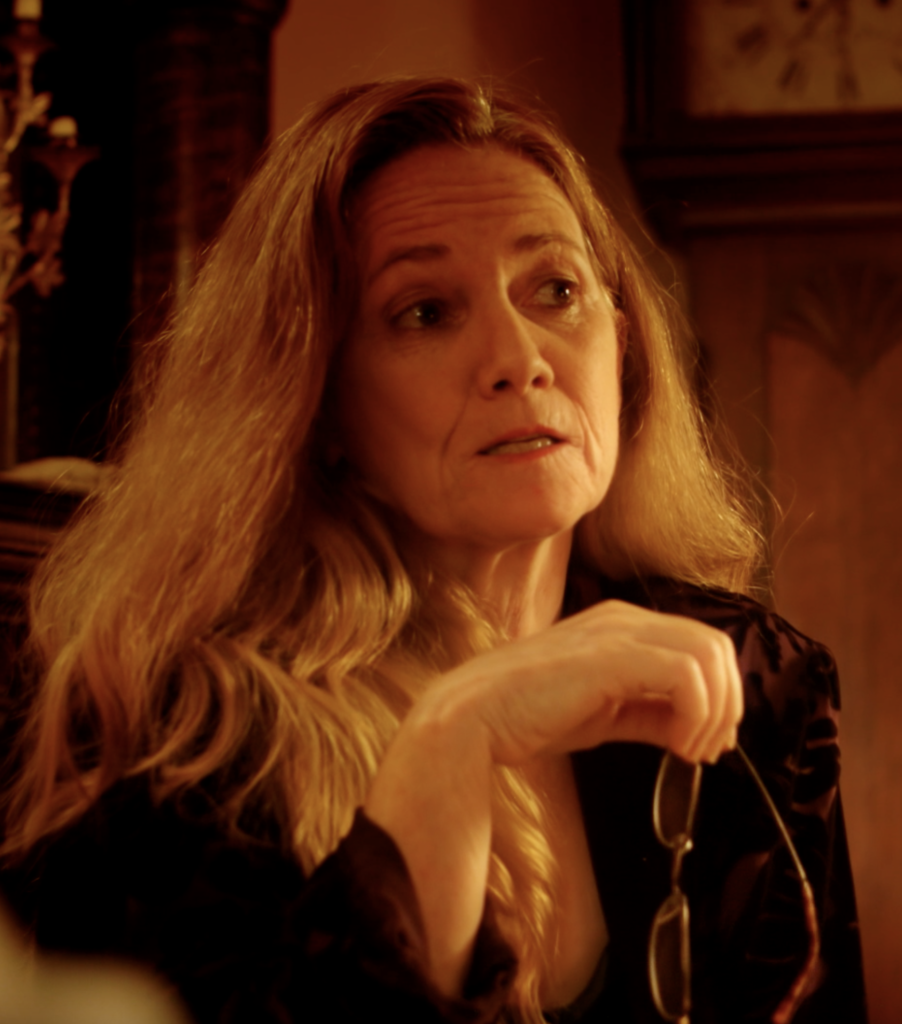 Caroline Winterson as Marcia Garth the matriarch of the family of shut-ins.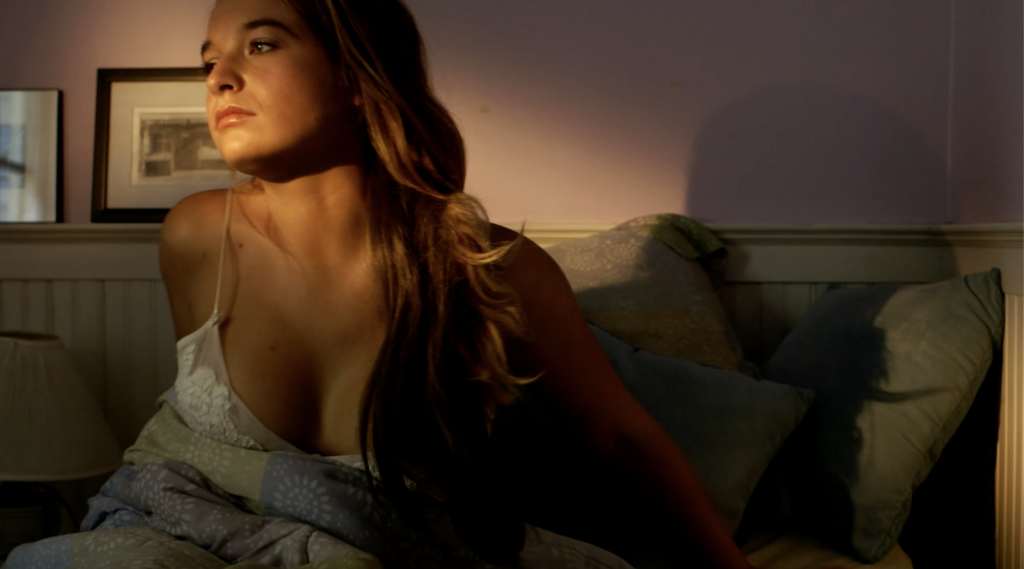 Sarah Moliski stars as Elsa the Garth's step-niece who is sent to live with them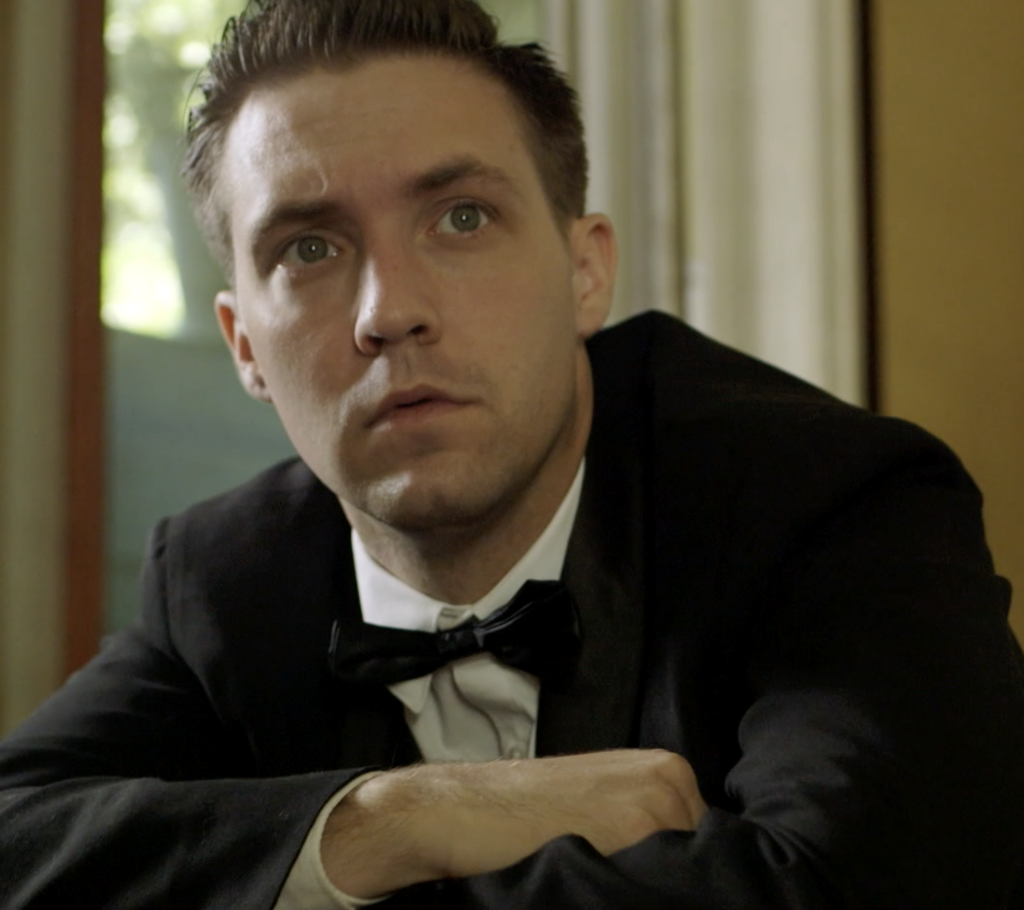 James Nester plays Tab Garth a gifted pianist Marcia's gifted and spoiled son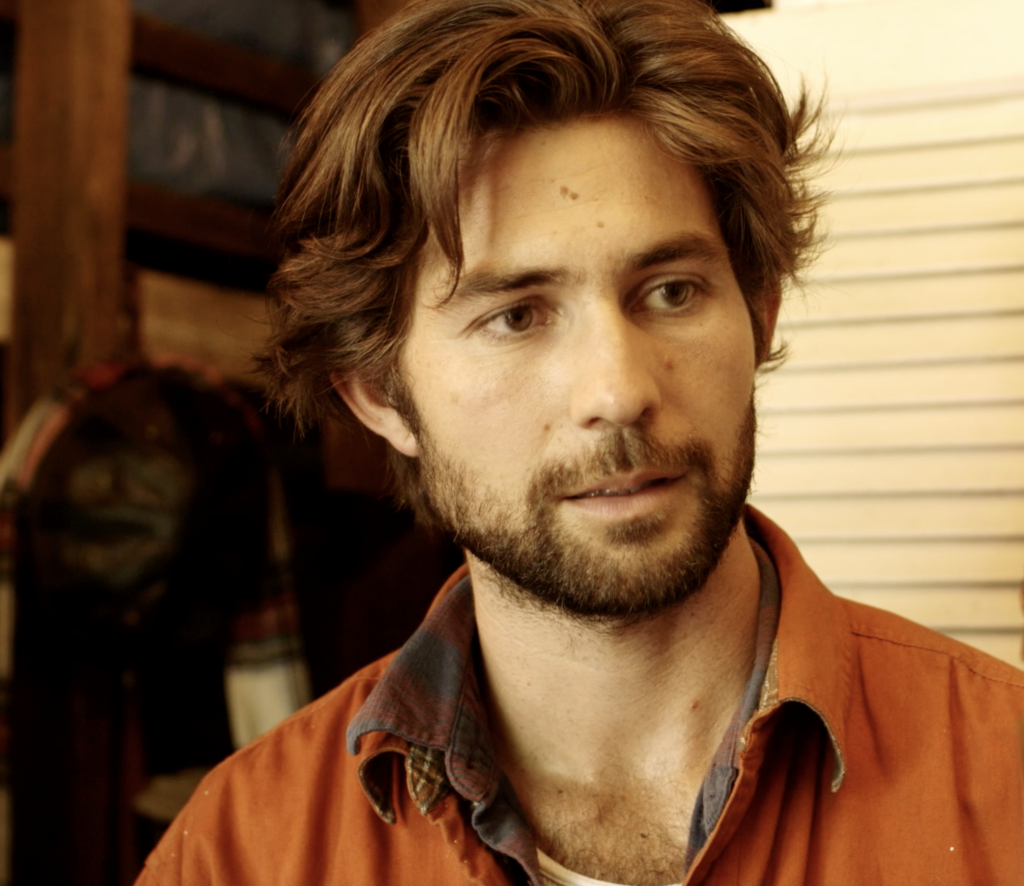 A. Ryder Turner as Emery Garth, The Cinderella of the family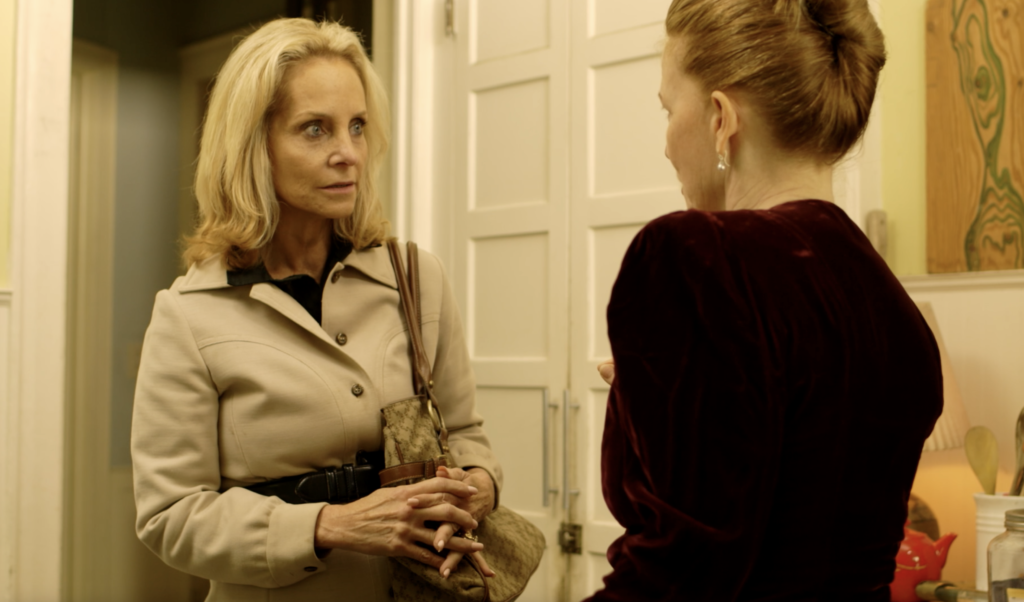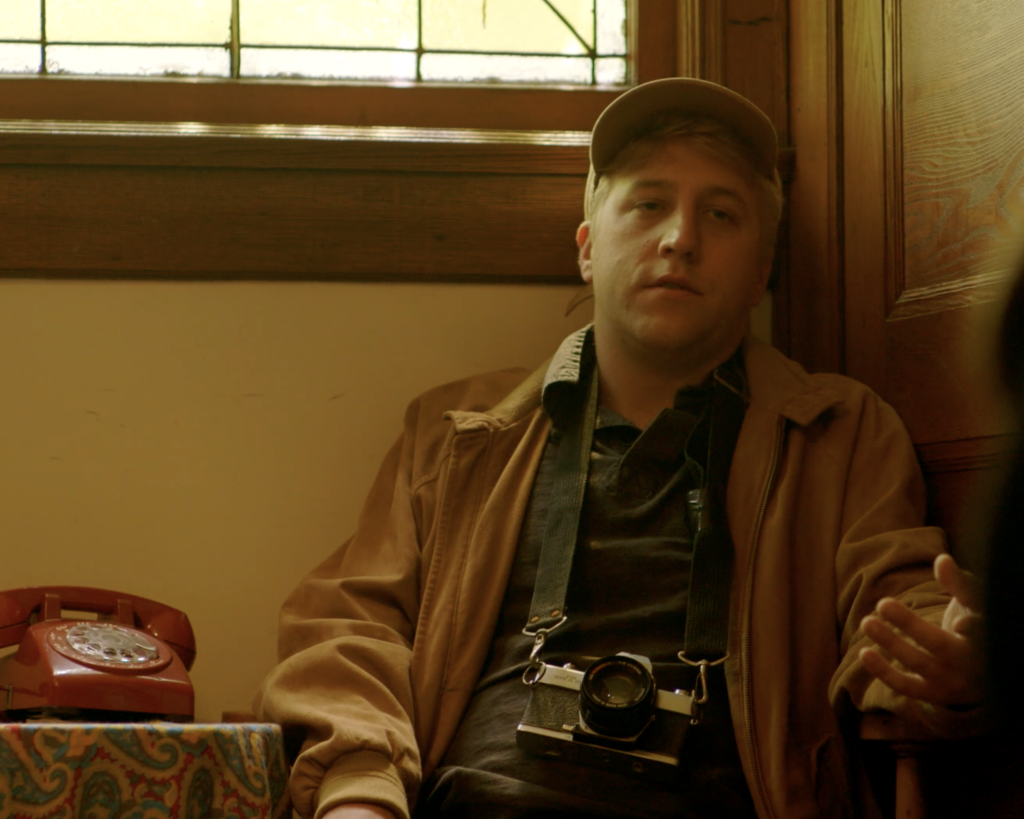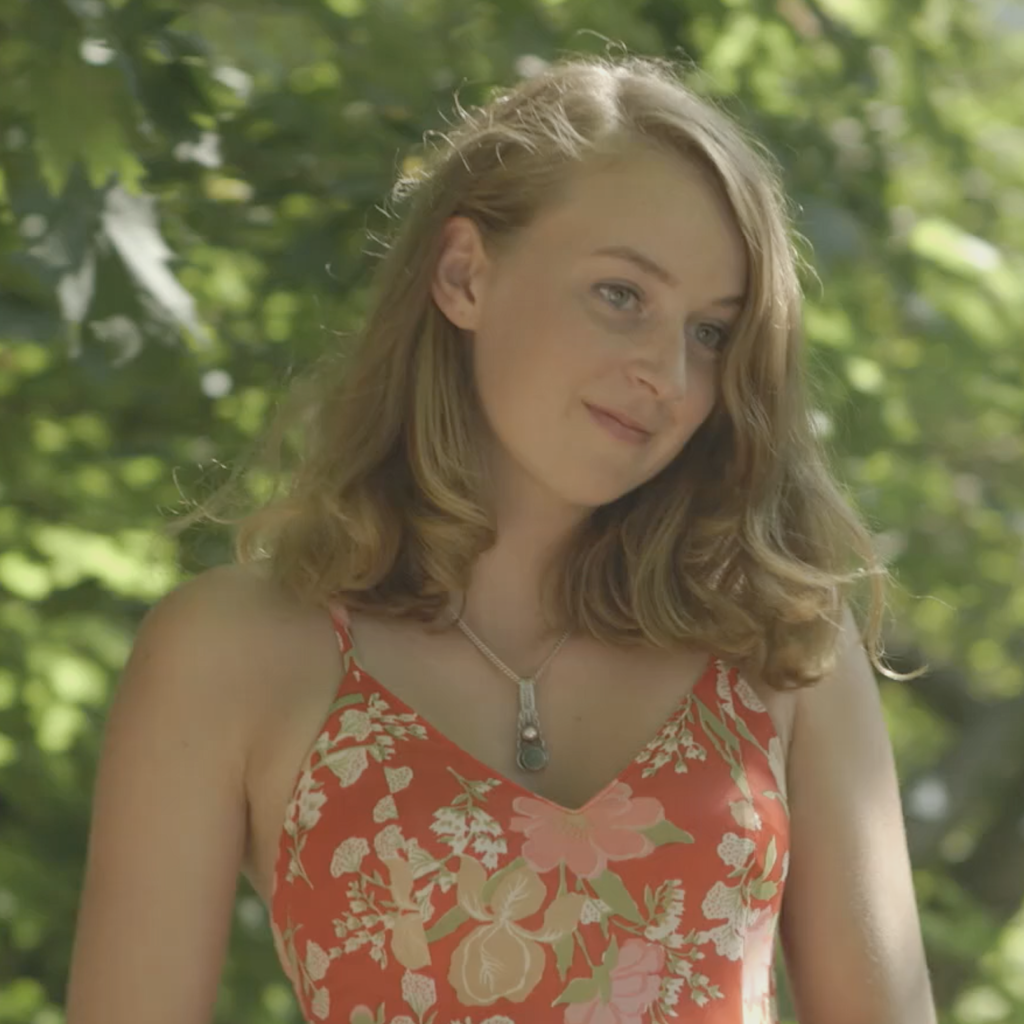 WTearrs Becky Miller, Elsa's school friend and confidant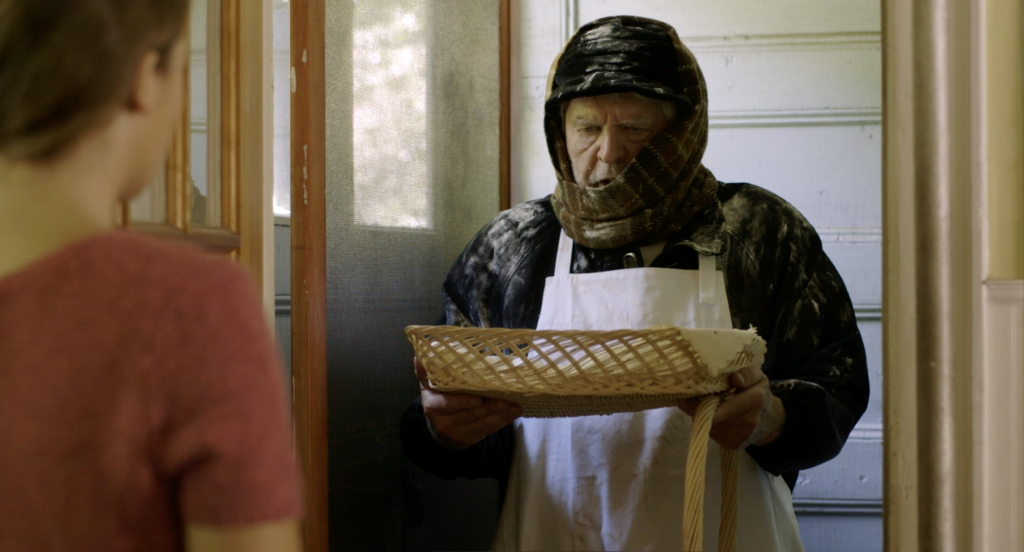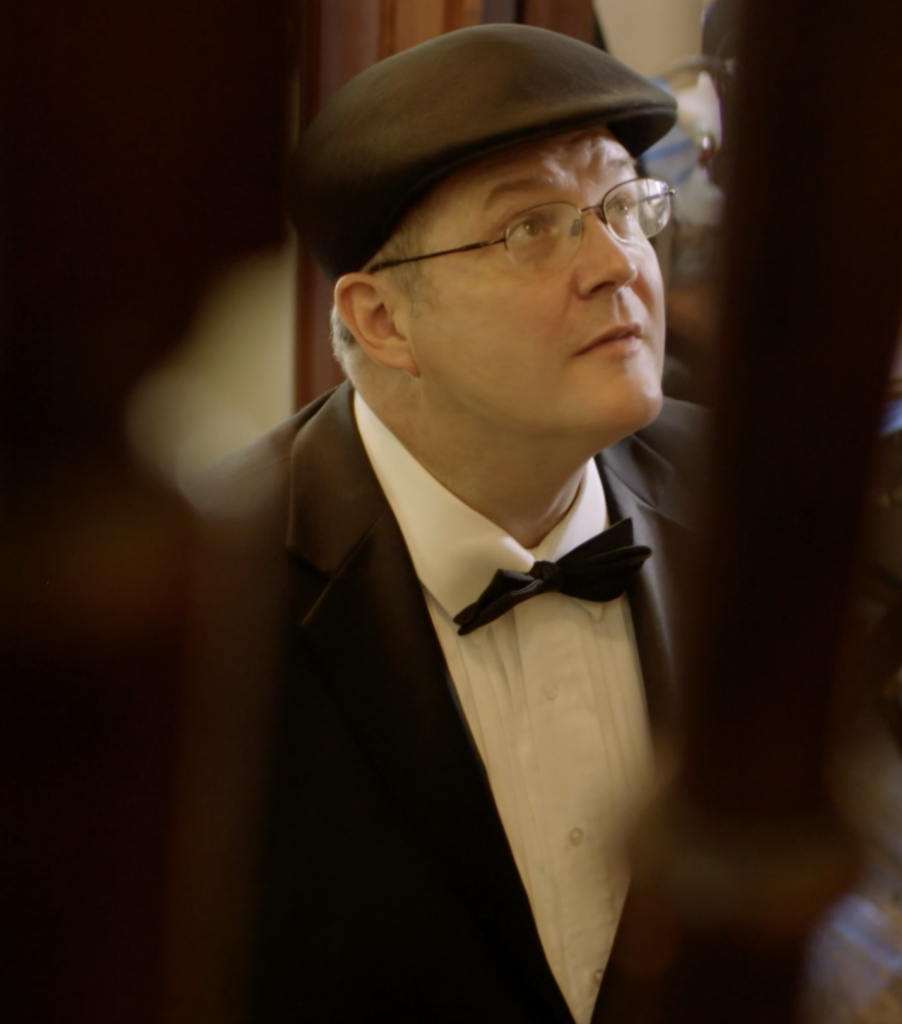 Ilya Shnitser Director of Photography shot "Out of State A Gothic Romance" with a Canon C300 Mark II cinema camera with Zeiss Lenses. Both Shnitser and Bugbee have visual arts background and the film is very painterly with lush color and light. Bugbee chose to shoot the film in her old Victorian home in Hastings-OnHudson, NY ("Girl on The Train," "The Leftovers," "Girls"). Since it was summertime, natural light streamed through the oversize windows and practicals were used for some of the scenes. Occasionally one Arri light was used to augment the scene. All outdoor scenes used natural lighting.
"Cinematographers are poets of light," remarks Bugbee. "Ilya shoots in a very painterly fashion. For some of the scenes, I'd say to him, 'Now you are giving me a Monet painting. Or you nailed a Renoir pastel on that one.' " Victoria Bugbee, Writer, Director, Producer

"Vicky and I established a rapport when we worked together shooting sizzle reels and fashion videos at B Productions," comments Shnitser. "I liked the story & script and knew it was a passion project that Vicky had worked on for a long time. It was very low budget but it was one location-Vicky & George's house-with everything already set up so we were able to use natural lighting or practicals. I had a Canon C300 that I love because the people who engineered the camera thought like artists – the colors are warm and natural, perfect for this film. Zeiss primes are beautiful. We were able to move fast and set up shots depending on where light from outside fell. Outside we were plagued with mosquitos and the local siren to call volunteer first responder as well as light issues.

Ilya Shnitser, Cinematographer "Out of State- A Gothic Romance"
The house is a perfect setting for a gothic romance and becomes one of the main characters of the film. It is filled with family heirlooms like the grandfather's clock made in 1823 by Bugbee's ancestor Issac Groetz, a clockmaker from Easton, PA. The piano, a pivotal element in the movie, belonged to Blanche Thomas, Bugbee's great grandmother's. The director and cinematographer spent days filming portraits of objects in the house and garden that reenforces the psychological entrapment of the Garths who are bound by their domicile. Both sons suffer from Stockholm Syndrome. A few scenes had been shot over two winters with some test footage incorporated into the final while the bulk of production was shot in 21 days one summer.
Costumes
The story takes place over six months from the end of December until June. It was a long hot summer with many days over 90 degrees. Between mosquitos and the heat the actors wore winter clothes a few too many days. Costume Designer Kim Druce Sava ("Kids," "The Sopranos," "A League of Their Own") and Bugbee assembled over 50 costumes and looks. The actors dressed themselves and Sarah and Caroline did their own hair and makeup.
"We opted for a hairpiece to hide some of Sarah's now blonde tresses to match earlier scenes with her dark mane" says Bugbee. "The actress & I called the hairpiece 'Renee.' At one point I looked over at the scene we were about to shoot and Sarah hadn't attached her long ponytail. I yelled 'Where is Renee?' The other actors and crew asked 'Who is Renee?' Good to have a few laughs on a film set."

Vic
Caroline Winterson suggested that her character MARCIA GARTH dress in purple – a symbol of royalty and power.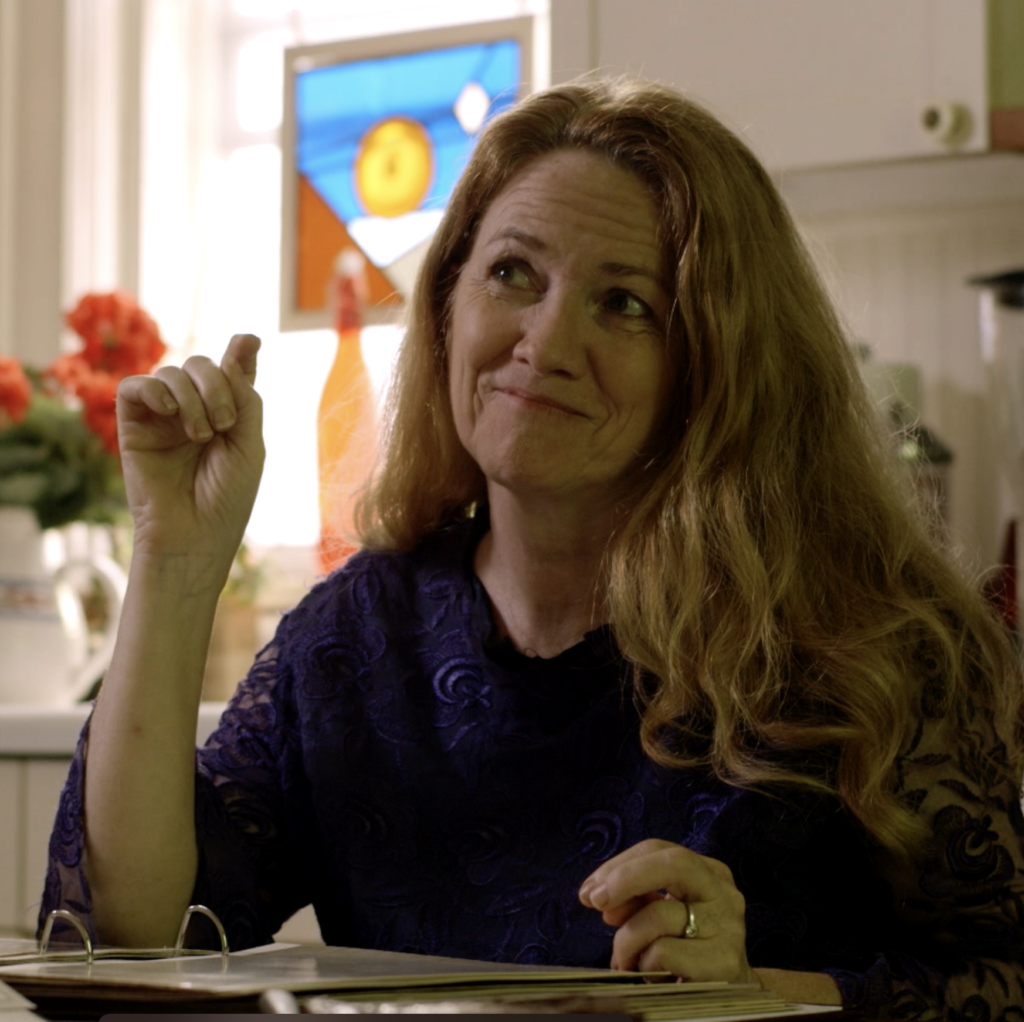 Sarah Moliski's character ELSA lovingly raided her deceased mother's closet and her wardrobe is a romantic nostalgic collection. She pairs clothes from the 60's and 70's with her signature hair that echoes 60's icon Julie Christie. Her colors are pinks, orange and earth tones with a few Betsey Johnson girlie items to kick it up. The looks accentuate her luminous green eyes, olive skin and dark brown mane.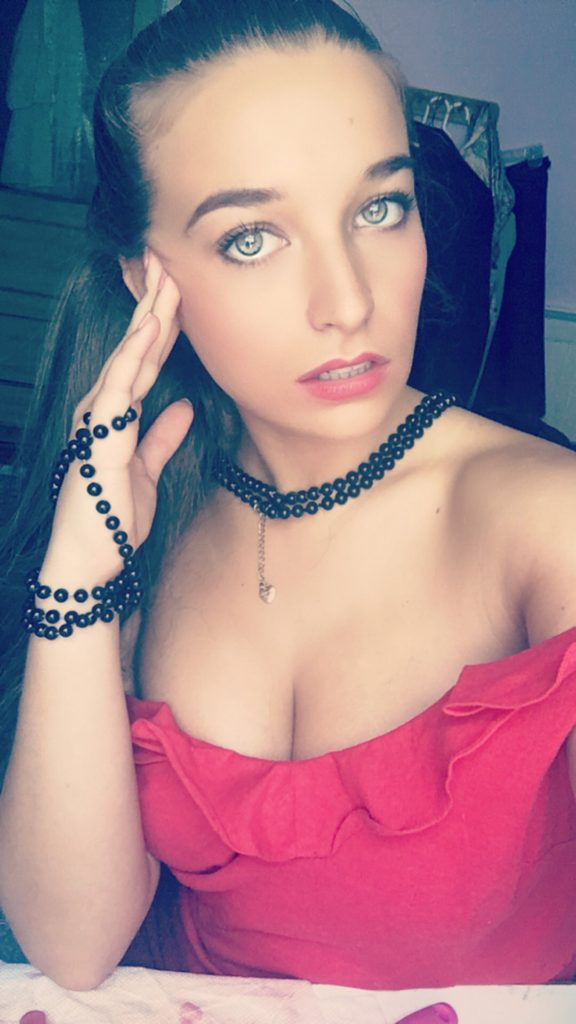 James Nester's TAB is a dandy and always dressed to impress his piano students and later Elsa. His signature look is button down shirt, tie, maybe a vest and generally a suit coat. Tab prefers to take bubble baths when he is not primping in the mirror or donning elegant clothes.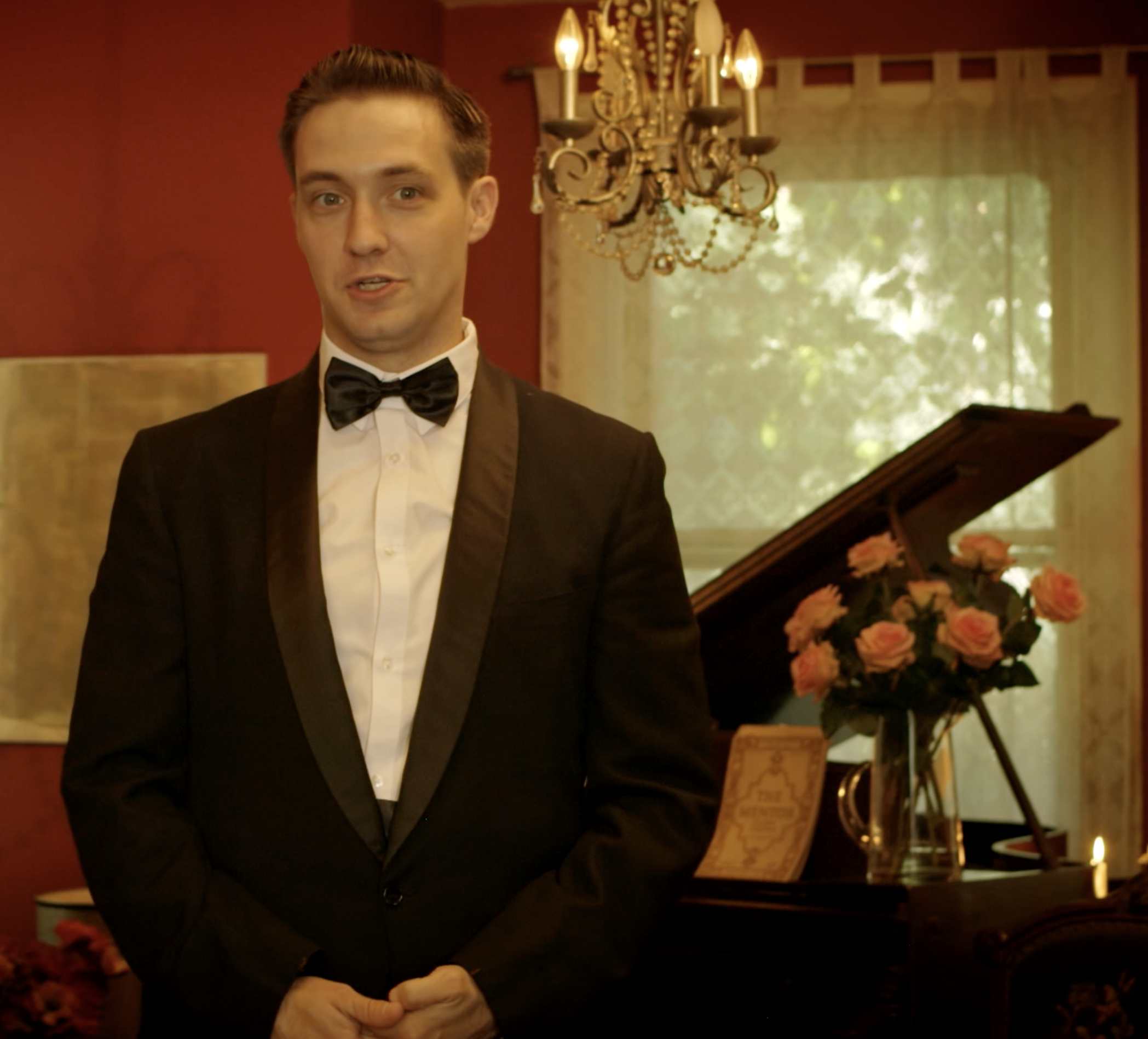 Avery Ryder Turner plays EMERY with quiet presences. As the Cinderella of the family he accepts his place as the laborer and dresses in simple work shirts, pants and boots. Marcia continually disparages and belittles him. Towards the end of the film, Emery explodes and unleashes years of pent up anger at his jail matron.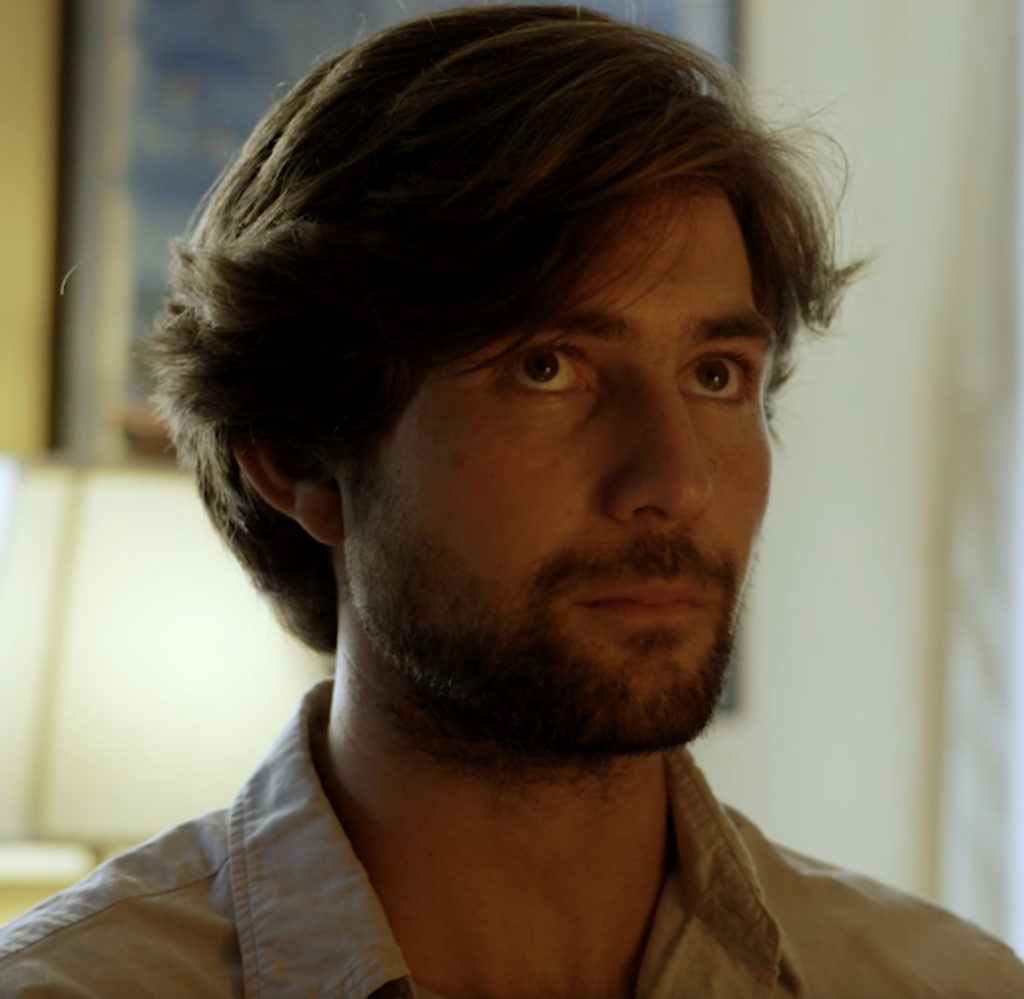 "Since all the other characters' costumes took over the bedroom set aside for wardrobe," mentions Bugbee, "Emery's clothes were thrown in a box in the kitchen.

Ryder Turner who plays Emery surmised that is was fitting for his character to have his few things shoved downstair in the kitchen. 'I guess it was one way to get an actor into character.'"

A.Ryder Turner, Actor
Post Production
K.A. Miille, Editor cut "Out of State-A Gothic Romance" in AVID. Miille edited "Marian Anderson: In Her Own Words" for American Masters, the first episode of Ken Burns "Mohammed Ali, "I Promise" for Mark Levine and LeBron James, and the feature "Premium" with Zoe Saldana.
"The film was edited during COVID and we had to work remotely," comments the director. Fortunately, I had worked with Kim at B Productions and she edited sizzle reels that I had produced for New York Fashion Week and leading fashion designers. We loved working together and she was able to make sense of all our footage."
Assistant Editor Matthew Brueckner assembled a timeline in AVID for K.A. Miille. He was Post Production Supervisor and had a part in the film as ROY the student photographer.
Music & Sound Design
Bugbee's long time music collaborator Composer & Sound Designer Joe Deihl ("Blue Like Jazz," "Maiden Voyage," "Yellowstone," "The Walking Dead") created a lyrical soundtrack. Besides playing all the classical piano music featured in the film he handled Sound Design and Audio Mix.
"Joe and I worked together on a musical 'Life & Death With Business In Between' with book and lyrics that I penned. We also wrote the theme song for my play 'A Surreal Soap Opera-Toxic Waste Meets Beach Resort.' He is an amazing composer, Julliard trained, and his mastery of a wide range of music astounds me. This is great for cinematic soundscapes. Classical, Dreamy Choirs, Motown, Soul, Reggae, you name it, his musicality is endless."

Victoria Bugbee
Joe's sound design and music highlight the psychological tense between the characters and brings out elements of humor. For the scene where Emery polishes Elsa's boots, he suggested ASMR to enhance ELSA and EMERY's buddy romance, It also helped the dialogue since the voices were muffled.
Rounding out the soundtrack are musicians including Grammy nominated Emily King, Kim Kalesti, Amanda Platt and the HoneyCutters, John Mason, Carter McNeill and Bachtopus (four accordionists who play Bach). Amie Becker Karscig is the singer on the theme song "Out of State" penned by Deihl & Bugbee.
We'll see you at the film festivals in 2023.
For more information contact:
Victoria Bugbee Productions [email protected]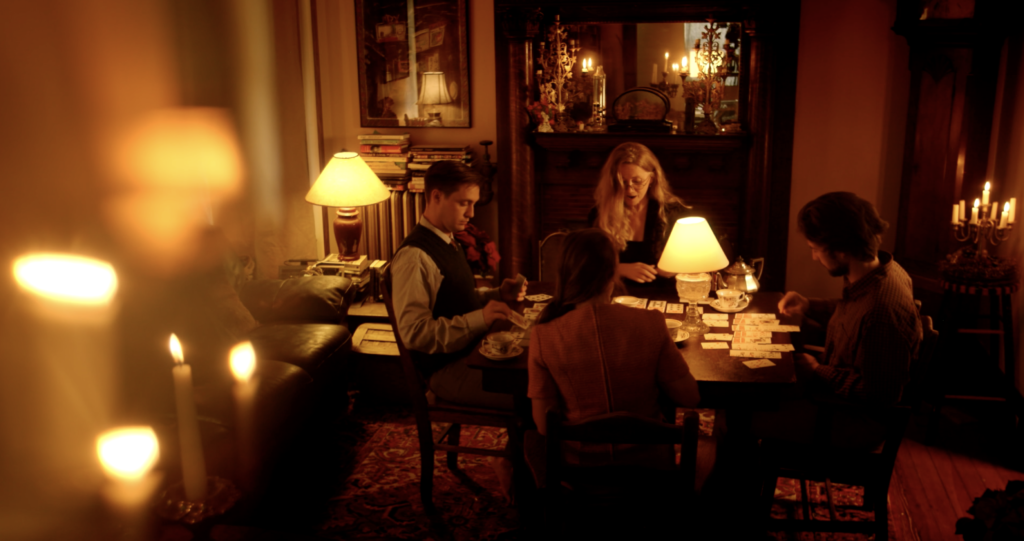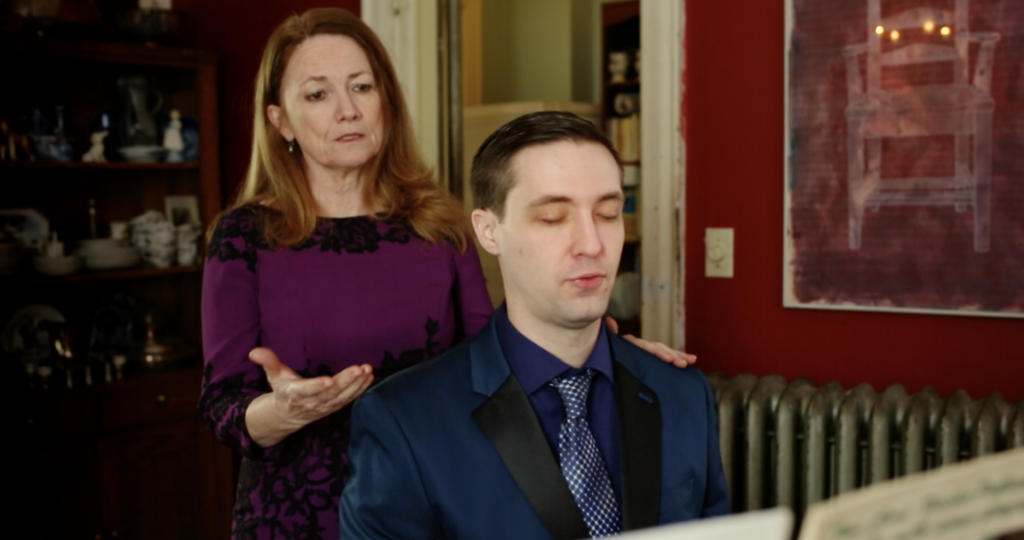 CHECK OUT THE MUSIC VIDEO